---
Imminent Terrorist Attack Warning By Feds on US Border—Ft. Bliss Increases Security
AUGUST 29, 2014
UPDATED: 08/31/2014 at 4:45 PM ET
Islamic terrorist groups are operating in the Mexican border city of Ciudad Juarez and planning to attack the United States with car bombs or other vehicle borne improvised explosive devices (VBIED). High-level federal law enforcement, intelligence and other sources have confirmed to Judicial Watch that a warning bulletin for an imminent terrorist attack on the border has been issued. Agents across a number of Homeland Security, Justice and Defense agencies have all been placed on alert and instructed to aggressively work all possible leads and sources concerning this imminent terrorist threat.
Specifically, the government sources reveal that the militant group Islamic State of Iraq and Greater Syria (ISIS) is confirmed to now be operating in Juarez, a famously crime-infested narcotics hotbed situated across from El Paso, Texas. Violent crimes are so rampant in Juarez that the U.S. State Department has issued a number of travel warnings for anyone planning to go there. The last one was issued just a few days ago.
Intelligence officials have picked up radio talk and chatter indicating that the terrorist groups are going to "carry out an attack on the border," according to one JW source.  "It's coming very soon," according to another high-level source, who clearly identified the groups planning the plots as "ISIS and Al Qaeda." An attack is so imminent that the commanding general at Ft. Bliss, the U.S. Army post in El Paso, is being briefed, JW's sources say. The Department of Homeland Security (DHS) did not respond to multiple inquiries from Judicial Watch, both telephonic and in writing, about this information.
Read More:  judicial watch

---
No "executive order" needed: Dept. of Justice finds wide-open backdoor to amnesty

Written by Allen West on August 27, 2014

The progressive socialists and the Obama administration keep finding new ways fundamentally transform (destroy?) America. As our kids head back to school, Obama has found another way to flood our country with more illegal immigrants from Central America. Many of our school districts are receiving tens of thousands of "unaccompanied minor children"– aka illegal aliens — all at the cost of hard working American families. And now, a new tactic from these master deceivers.
As reported by The Daily Caller, "The Department of Justice's board of immigration appeals has decided to let Guatemalan women win asylum in the United States if they claim to be victims of domestic violence. The decision was announced in an Aug. 26 decision from the Board of Immigration Appeals at President Barack Obama's Department of Justice. It creates a huge new incentive for Guatemalan women to cross the U.S. border, because if their asylum claim is accepted, their children get U.S. citizenship, plus the use of federal health, education and retirement programs, regardless of their initial education and work skills. The new decision also means that many of the Guatemalan women who have already crossed the border this year have a new claim for asylum."
Yes they can and yep, they did — they found a way to backdoor our immigration system and do it in a manner which would make anyone challenging it seem, well, "uncompassionate." So if you are a Guatemalan woman here already, guess what you're going to claim now? And you can walk this dog back and I bet you'll find ACLU, LULAC, and La Raza influence and their accompanying support in developing this new course of action.

Read more:  allenbwest

---
Mayor: Adult Illegal Aliens With 'Graying' Hair Enrolled in Public Schools
By Penny Starr  August 27, 2014 - 3:52 PM



 
The mayor of Lynn, Mass. says that some of the illegal aliens from Guatemala who are enrolled in her city's public schools are adults with graying hair and "more wrinkles than I have."
"They are not all children," Judith Flanagan Kennedy told reporters at a press conference at the National Press Club in Washington, D.C. on Wednesday.
"One of the things that we did notice when we were processing some of these students coming in was that they were adults," she said.
She added that the federal government will not allow school officials to verify their ages even though one of the students turned out to be 35 years old.

Kennedy said that the majority of those from Guatemala who are enrolling in the Lynn Public Schools claim to be between 14 and 17 years of age.
"But there were people with graying temples, hair around the temples," said Kennedy, adding that although she did not see these individuals in person, she saw photographs of them in registration paperwork. "There were people with more wrinkles than I have around their eyes."

Read more:  cns
---
Jeff Sessions: Obama's Executive Amnesty Is 'a Security Nightmare'
By Joel Gehrke  August 25, 2014 6:42 PM


President Obama's reported plan to provide administrative amnesty to 5 million illegal immigrants presents "a security nightmare," according to Senator Jeff Sessions (R., Ala.), who fears the policy could make it easier for terrorist to carry out an attack on the United States.
"Immigration agents already tell us that the president's DACA order has redirected resources away from national security and created massive enforcement loopholes that can be exploited by terrorists," Sessions said in a statement. 
Representative Luis Gutiérrez (D., Ill.) is delighted by the prospect. "It's music to my ears," he said on MSNBC, adding that "when 5 million people are allowed the opportunity to come out from under the shadows and into the light of day and get legalized, it's going to take a lot of work and capacity of our community."
Sessions, though, says that the real burden will be placed on immigration enforcement and counterterrorism operations.
"If President Obama goes through with his plan to provide formal work authorization to millions who violate the terms of their visas, it would be a security nightmare for the United States," he said.
Sessions's warning comes on the heels of another Republican lawmaker warning that Islamic State terrorists in Iraq are quite capable of making a move toward the United States.
"They are one plane ticket away from U.S. shores and that's why we're so concerned about it," House Intelligence Committee chairman Mike Rogers (R., Mich.) said Sunday on Meet the Press.
Sessions preempted the charge that he is fear-mongering by recalling that the 9/11 hijackers also violated immigration laws.

Read more:  nationalreview 
---
 Joint Chiefs Chair: 'Open Borders and Immigration Issues' Make ISIL 'Immediate Threat'
By Terence P. Jeffrey  August 22, 2014 - 7:42 AM


Gen. Martin Dempsey, chairman of the Joint Chiefs of Staff (AP Photo/Jacquelyn Martin)

Gen. Martin Dempsey, the chairman of the Joint Chiefs of Staff, said at a Pentagon press briefing yesterday that "because of open borders and immigration issues," the Islamic State of Iraq and the Levant (ISIL) is an "immediate threat."
In the context of this ISIL threat, Dempsey said he had had conversations with his European colleagues "about their southern flank." He did not specifically mention the U.S.-Mexico border, which is the southern flank of the United States.
Seven years ago, then-National Intelligence Director Mike McConnell publicly warned that terrorists were coming across the U.S.-Mexico border, and that "a significant number of Iraqis" had been "smuggled across illegally" the previous year.
"Now some we caught, some we didn't," McConnel told the El Paso Times in an interview published on Aug. 22, 2007. "The ones that get in, what are we going to do? They're going to write home. So, it's not rocket science, word will move around.
At yesterday's Defense Department briefing, a reporter asked Dempsey and Secretary of Defense Chuck Hagel: "Is it the calculation, though, that ISIL presents a 9/11 level threat to the United States?"
"ISIL is as sophisticated and well-funded as any group that we have seen," said Hagel. "They're beyond just a terrorist group. They marry ideology, a sophistication of strategic and tactical military prowess. They are tremendously well-funded.

Read more:  cnsnews

---
Gov. Perry Says Obama's Border Policy Is Gift To Jihadis
Neil Munro  1:36 PM 08/21/2014


President Barack Obama's failure to guard the border has created a national security threat, Texas Gov. Rick Perry declared Thursday.
Obama has left the border open to drug cartels and to jihadi groups, including those who may be sent by the jihadi army in northern Iraq, the Islamic State, he said in a speech at the Heritage Foundation.
The border is "the nearest front of national security, and I'm sorry to say that today, this front is largely undefended… [and] we have been put on notice by the jihadi army," he said.
"Defending the border is not a political option — it is a constitutional obligation, and until the federal government meets that duty and secures that border, all talk about border reform is pointless because Washington has no credibility," Perry said.
Perry's portrayal of immigration reform as a national-security issue is a different angle from the pitch some other GOP leaders have made. They have instead highlighted the economic impact of large-scale immigration.
"Jobs is the primary motivator for awakening [voters'] action on immigration," said Kellyanne Conway, a pollster who spoke at the Heritage event short before Perry spoke.

Read more:  dailycaller
---
Federal judge orders hearing in illegal immigration case
BY LINDA BENTLEY  |  AUGUST 20, 2014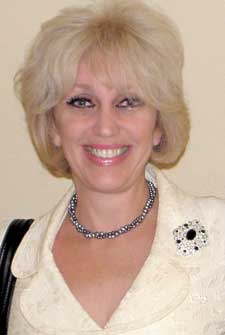 BROWNSVILLE, Texas – Last week, U.S. District Judge Andrew S. Hanen ordered a hearing at 1:30 p.m. on Aug. 27 to address all pending motions in a complaint brought by California Attorney Orly Taitz (r) against President Barack Obama, Secretary of the Department of Homeland Security (DHS) Jeh Johnson; Director of Health and Human Services Sylvia Burwell and the U.S. Border Patrol Rio Grande Valley Station.

In July, Taitz filed an emergency application for a stay of the transportation of illegal aliens from the Southern District of Texas to California and other areas throughout the country due to a serious threat to public health, spread of infectious diseases, national security threat, crime threat and economic damages.

Her action seeks either to immediately order the turnaround and deportation of all illegal aliens or require them to be placed in quarantine for two months in an enclosed temporary or permanent FEMA facility in order to contain the spread of infectious diseases.

She is also seeking an emergency stay of the release of illegal aliens into the general public that did not complete two months of quarantine, did not undergo proper medical screening, do not have a written medical release, do not have a clean criminal record from their country of origin and do not have a signed order from a federal judge stating such aliens are legally entitled to live in the United States.

Taitz states the nation is being flooded by hundreds of thousands of illegal aliens as a direct result of Obama and his codefendant's unlawful and unconstitutional actions.

Read more:  sonorannews
---
Behind Closed Doors, Obama Crafts Executive Actions
By JULIE HIRSCHFELD DAVISAUG. 18, 2014


WASHINGTON — When President Obama announced in June that he planned to bypass congressional gridlock and overhaul the nation's immigration system on his own, he did so in a most public way: a speech in the White House Rose Garden.
Since then, the process of drafting what will likely be the only significant immigration changes of his presidency — and his most consequential use of executive power — has been conducted almost entirely behind closed doors, where lobbyists and interest groups invited to the White House are making their case out of public view.

Mr. Obama's increasingly expansive appetite for the use of unilateral action on issues including immigration, tax policy and gay rights has emboldened activists and businesses to flock to the administration with their policy wish lists. It also has opened the president, already facing charges of executive overreach, to criticism that he is presiding over opaque policy-making, with the potential to reward political backers at the expense of other interests, including some on the losing side who are threatening to sue.

Read more:  nytimes

IO opinion:  see below article opinion

---
White House meets with big biz on immigration
By ANNA PALMER and CARRIE BUDOFF BROWN | 8/18/14 5:00 AM EDT

Senior White House officials are in talks with business leaders that could expand the executive actions President Barack Obama takes on immigration.
Obama was initially expected to focus only on slowing deportations of potentially millions of undocumented immigrants and altering federal enforcement policies. Now top aides are talking with leaders in big companies like Cisco, Intel and Accenture, hoping to add more changes that would get them on board.

Representatives for high-tech, agriculture and construction interests have put forward a range of fixes, from recapturing unused green cards to tweaking existing work authorization programs.

The outreach is an effort to broaden the political support for Obama's decision to go it alone on immigration — another sign that suggests the White House fears a backlash in November, particularly among independent voters in battleground Senate races where Republicans are seizing on the issue.

Read more:  politico
**************************************************

IO opinion:  Once again, the president meets only with those who wish to pass an amnesty for their own personal greed. It is time the president listened to the American people and the representatives of the American people. 

Definition of POLITICAL
1
a:  of or relating to government, a government or the conduct of government

b.  of, relating to, or concerned with the making as distinguished from the administration of governmental policy


Definition of OPPRESSION
1
a:  unjust or cruel exercise of power
b:  something that oppresses especially in being an unjust or excessive exercise of power

Read more:  merriam-webster
---
 Wild-eyed Nancy's influence over Obama sparks illegal amnesty rumor (video)
Dwight L. Schwab Jr.   August 17, 2014


President Barack Obama will set aside his golf clubs Monday to climb aboard Air Force One and try playing president for a day in Washington, DC. By the end of that day, millions of Americans will wish he had stayed in his more familiar surroundings; vacationing.
There is wide speculation the now very unpopular president will make an announcement on immigration or a visit from some unnamed foreign leader, according to The Hill. Naturally the White House has denied any knowledge the president may announce new executive orders to deal with the immigration crisis.
But anyone the least bit familiar with the president's precarious political position know desperate Democratic candidates are looking into the abyss of the midterm elections this November. Obama plans to help their base of ethnics, environmentalists, activists, the poor, etc. with some sort of get-out-the-vote, country-be-damned political gesture.
Something must be happening for the oft-vacationing president to turn down a golf day on his vacation. The GOP has been issuing strong warnings about the consequences should he choose to act unilaterally on immigration. It is common knowledge this particularly political president will do almost anything to score votes, no matter what the consequences may be to the American economy or the average citizen, particularly those that will not be voting Democratic.
Iowa Republican Rep. Steve King, a member of the House Judiciary Committee, told "America's Forum" host J.D. Hayworth Thursday on Newsmax TV what many Americans feel about the immigration politics; "I'm very concerned that he might do that. The information that I'm getting is that he was likely to, but now there's a sense that the timing of it might mean that he may be a little less or even on whether he does the stroke of his pen." He added, if Obama "uses his pen to conduct the business of the United States Congress while we're out of session, it will bring about a Constitutional crisis.

Read more:  examiner

---
Rep. Gohmert: Illegals Being Trained to Lie That They're 'Fleeing Gang Violence'
August 15, 2014 By TPNN Staff

Congressman Louie Gohmert, in an exclusive and extensive interview with TPNN's Tim Constantine on The Capitol Hill Show,  said that illegals are lying to border authorities about fleeing their native country for the United States because of "gang violence."

Rep. Gohmert said after speaking with border patrolmen, who speak Spanish and can effectively communicate with illegals, when pressed, some have admitted that they were taught the script of saying that they were escaping to the U.S. because of gang violence, but in fact, actually paid gangs money to get them across the border. 

"The people who are bringing them across are criminals," Rep. Gohmert, who serves Texas' 1st congressional district, told Tim. 

Gohmert tells the story of a border patrolman telling him first hand, while he was visiting the Rio Grande River, that 90% of those caught crossing cite "gang violence." 

"We were told to say that  we were fleeing gang violence," a border patrol guard told Gohmert, quoting what he says 90% of illegals will tell him when pressed in Spanish. 

Gohmert explained the reason the illegal surge on the border is happening is because of Obama's dictatorial, unconstitutional passage of DACA: 

"The reason they're coming is because the president got word out, beginning with the Deferred Action on Childhood Arrivals [DACA]; that's the law that didn't pass the House, didn't pass the Senate, didn't pass Congress at all, just passed his [Obama's] lips." 
Read more:  tpnn
---
Mexico protests Texas National Guard troops on US border
     August 16, 2014

Mexico City (AFP) - Mexico's foreign ministry late Friday protested Texas Governor Rick Perry's deployment of National Guard troops to the southern US border to halt the surge of child migrants.
Mexico "reiterates, in a firm and categorical way, its rejection of this measure," read a statement from the foreign ministry.
"No circumstance at all or change in border security exists that justifies this measure taken by the state."
The troop deployment "does not contribute in any way to solving the immigration problem," and is inconsistent with US-Mexico talks aimed at "building a modern, prosperous and safe border," the statement read.
On Thursday Perry deployed some 1,000 National Guard troops to the border with Mexico.
National Guard troops are soldiers under the authority of the state governor. They cannot detain undocumented migrants, which is a federal responsibility, but they can take over some duties that allows more US Border Patrol agents to monitor the borderline.
Perry, a Republican and a likely candidate for the 2016 presidential race, has taken a hard line against immigrant children seeking to enter the United States from Central America.
At least 57,000 unaccompanied children, most from Honduras, Guatemala and El Salvador, have crossed the border into the United States illegally since October, triggering a migration crisis that has sent US border and immigration authorities into a frenzy.
Perry said the decision to deploy troops was taken after repeated requests to the federal government to secure the US border.

Read more:  yahoo

IO opinion:  It would benefit the president and congress to read a few of the comments on this article before they attempt to pass any amnesty, after all they do work for the people of the United States. 
---
If Obama Takes Further Executive Action on Immigration, He Should Expect To Be Sued
By John Yoo  August 14, 2014 4:32 PM
Rumors abound that President Obama is soon to issue an executive order granting millions of illegal aliens some kind of legal status in the country and creating a permit system that would allow them to work. Current federal immigration law requires the deportation of these aliens and creates no work permit program. Most people admit that Congress has delegated no authority to the president to create classes of legal and illegal aliens — that is Congress's job, which it has carried out by statute. I think the order is unconstitutional, but unlike previous examples of Obama's failure to enforce the laws, is open to challenge in court.
The president has the constitutional obligation to "take care that the laws be faithfully executed" (Article II, Section 3). That includes the discretion to allocate enforcement resources to best execute federal law, because the government does not have the power to enforce all laws all the time in all cases. Presidents can and should choose to throw the FBI and federal prosecutors, for example, at the highest-profile criminals who cause the most harm to society. But prosecutorial discretion does not include the power to refuse to enforce an entire law's application to millions of cases because of simple disagreement with the policy of the law. The only time that the president can refuse to enforce a law is if the law itself is unconstitutional (as when President Jefferson refused to enforce the Sedition Act, which made criticism of the government a crime). Here, the president is refusing to enforce a law not because it is unconstitutional, but because he wants Congress to change its definition of illegal aliens and the circumstances for deportation. But it will be difficult, if not impossible, to challenge President Obama's possible immigration order because the courts have generally refused to entertain lawsuits that seek to force the executive branch to prosecute defendants if it does not wish to.
Read more:  nationalreview
---
Feds Buy Border Fence ... for Ukraine 
9:10 AM, Aug 14, 2014 • By JERYL BIER

As part of the U.S. Crisis Support Package for Ukraine announced by the White House in April, the State Department awarded a $435,000 contract to B.K. Engineering System in Kyiv for razor wire to help "defend the newly imposed borders between Ukraine's mainland and the Crimean peninsula." The contract was awarded on June 12, but was just posted online this week.

An $8 million "non-lethal assistance" package was announced at the same time as a larger $50 million aid package for Ukraine to "help Ukraine pursue political and economic reform and strengthen the partnership between the United States and Ukraine." The razor wire (Concertina) is included under "[e]ngineering equipment, communications equipment, vehicles, and non-lethal individual tactical gear for Ukraine's Border Guard Service" that was spelled out in the April Fact Sheet. The contract notice posted online says:

Read more:  weeklystandard

---
Mexico's Richest Man Urges Young U.S. Immigrants Into Workforce
By Patricia Laya   Aug 14, 2014


Photographer: Yuti Cortez/AFP via Getty Images
---
Democrats to White House: Immigration's your call
Senate Democratic leaders are grappling with how far to push President Barack Obama on immigration before the crucial midterm elections.
For all the insistence that Obama take bold action — and despite a furious push from immigration activists — there's palpable fear that Obama could cause trouble for the Senate's most vulnerable Democrats if he decides to circumvent Congress before the elections to make immigration changes through executive action. Such a move could complicate the reelection bids of Democrats in red states like Arkansas, North Carolina, Louisiana and Alaska — races that could determine whether the party will maintain its grip on the Senate.
The dynamic is leaving the Senate's most powerful Democrats in a jam. Majority Leader Harry Reid of Nevada, Majority Whip Dick Durbin of Illinois and Sen. Chuck Schumer of New York all called for executive action to halt deportations, with Schumer even saying that the White House should move on the matter "in October."
But now the leaders are coy. Representatives for each of the senators refused to say this week whether their bosses want the president to move before November or wait until after the elections.
"The timing of it is entirely up to him," Durbin spokesman Ben Marter said of the president.

Read more:  politico


IO opinion: Congress and the president are elected to represent Americans.  Congress is elected to pass legislation and the president is elected to enforce the laws of the country.
The House did pass legislation before the August recess and the senate should bring the legislation to the floor for a vote.  
The majority of Americans are against amnesty and it is absurd that the president would by-pass congress, go against the requests of Americans, and pass an amnesty to satisfy the demands of illegal aliens. 

A word of wisdom for elected officials:  The majority of Americans are against amnesty, today and tomorrow.  Americans vote and we expect to be represented.

---
Rep. Black: Inability to Verify Obamacare Applicants' Immigration Status Could Cost Billions
Congresswoman sends letter to HHS questioning methods to ensure proper payment of subsidies
Elizabeth Harrington  August 13, 2014 3:40 pm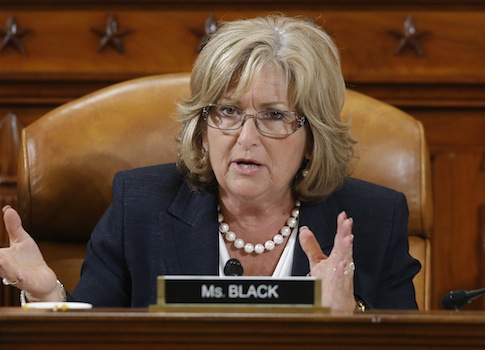 Rep. Diane Black (R., Tenn.) sent a letter to Health and Human Services (HHS) Wednesday warning that fraudulent Obamacare subsidies could cost taxpayers billions if the administration fails to remedy over 300,000 inconsistencies relating to applicants' immigration status.
Black, who sits on the House Ways and Means and Budget Committees, introduced legislation that would prohibit the payment of subsidies unless an applicant's information is fully verified. The income verification system within Healthcare.gov, which is used to determine subsidies, has still not been completed.
"The numerous delays by HHS and the inability to resolve inconsistencies within the 90-day window required in statute has created doubt on the Administration's commitment to ensure proper protections are in place to ensure tax payer funded credits are not vulnerable to fraud, waste, or abuse," wrote Black, in a letter to HHS secretary Sylvia Burwell.
"These credits represent the largest area of new entitlement spending in the federal budget and are estimated by the Congressional Budget Office to cost tax payers over $1 trillion over the next ten years, including an estimated $17 billion in 2014," she said.
Black's legislation warns that the back end of Healthcare.gov is not yet complete, leaving HHS unable to verify if individuals qualify for a subsidy.

Black's bill, the "No Subsidies Without Verification Act of 2014," would require manual or electronic verification of an applicant's information before they could receive a subsidy. The bill notes that failure to verify subsidies for Obamacare plans could amount to an estimated $250 billion in fraudulent payments.
"The Obama administration is operating a new federal entitlement program that fails to prevent fraudulent subsidy claims before administered," the legislation states. "In doing so, the Department of Health and Human Services has created a new 'pay and chase' program that places taxpayers at financial risk of fraudulent claims."

Read more:  freebeacon

IO opinion:  The real cost of illegal immigration to Americans, we will never know.  One of the many reasons the majority of Americans are against legalizing those who have broken our laws. 

---
Obama Administration Released Over 600 Illegal Immigrants With Criminal Convictions
The Obama administration released 2,226 immigrant detainees, 617 of whom had criminal convictions.
Sharyl Attkisson  August 12, 2014


More than 600 convicted criminals, including felons, were among thousands of illegal immigrants freed under the Obama administration in advance of 2013 budget cuts mandated under sequestration.
That's according to a new report today from the inspector general for the Department of Homeland Security.
According to the IG's report, at least two-dozen "aliens" were released by Immigration and Customs Enforcement even though they were in a "mandatory detention category." (After an internal review, ICE later redetained them.)
The report provides a scathing portrayal of budget mismanagement and flawed processes at the highest levels inside the nation's immigration enforcement agency.

Read more:  dailysignal
---
Justice Department charges man with using fake diplomas to defraud immigration system - AN IMMIGRATION ATTORNEY
Aug. 12, 2014 9:22am Pete Kasperowicz

Officials at the Justice Department and the Office of Immigration and Customs Enforcement announced Monday that immigration lawyer Richard Kassel is being charged with creating fake diplomas to help foreign nationals fraudulently obtain immigration visas.
The U.S. Attorney General for the Southern District of New York, Preet Bharara, said Kassel charged foreign nationals a fee to get them employment-based visas, and got those visas by presenting fake diplomas and transcripts. Kassel had help from three others, all of which are facing charges.
"As alleged, the defendants, including attorney Richard Kassel, cheated the system by engaging in a scheme to forge fraudulent diplomas and transcripts in order to obtain employment-based visas intended for professionals who had legitimately earned advanced degrees," Bharara said. "Work visas must be earned not churned out if the system is to be valid and secure."
Bharara's office said defendants face up to five years in prison on conspiracy charges and ten years in prison each for five counts of immigration fraud. Fines as high as $250,000 are also possible.

Read more:  theblaze

---
 Obama's 'Big Plan' on Immigration--Work Permits for People in U.S. Illegally
Posted Monday, August 11th 2014 @ 12pm
We're starting to get a hint of just what President Obama's 'big action in immigration' that he has been vowing to take might look like.
  U.S. Rep Henry Cuellar (D-Tx) who is one of the leaders in Congress on the immigration issue, says the President is considering offering work permits for some of the 11 million undocumented immigrants who are already in the U.S.
  "If they are going to stay here, I would much rather having them working and paying taxes while we wait for the full immigration reform," Cuellar told Newsradio 1200 WOAI's Michael Board.
  The President has been hinting that he will use his 'a pen and a phone' executive authority to make major changes to immigration law in the wake of Congress being unable to reach agreement on some sort of immigration reform. The flood of Central American immigrants rushing into south Texas this summer succeeded in capsizing any hope that the House would approve an immigration reform measure of any sort, as mainstream voices join conservatives and Tea Party members calling for quicker deportations and tighter border security.
  "That is what we were planning to do under out immigration reform proposal,"Cuellar said.  "It was to have full work permits for people who are already here, but no amnesty."
  Cuellar says the work permits would not grand the undocumented immigrants citizenship, which most of them do not want, nor would it be an open ended entitlement to stay in the U.S.  Cuellar didn't now if the undocumented people would have to pay a fine in exchange for the work permits.
  He did say allowing undocumented individuals to work in the U.S. legally would be a boost to the U.S. economy.
  "I have seen reports that show if those folks start paying taxes, it would be a boost to our economy," he said.
  Cuellar said any type of 'amnesty,' was it decried by conservatives, would not be within President Obama's authority to grant. 
  Opponents of the President, mainly on the Republican side, say any unilateral attempt to grand legal status to people in the U.S. illegally would be an 'illegal overreach' on the part of the President.
Read more:  woai

IO opinion:  An executive order for illegal aliens and against Americans, especially the millions of unemployed workers
---
Government Has No Receipts for Thousands of Unaccompanied Alien Children 
By Ryan Lovelace  August 8, 2014 5:11 PM 
The Department of Justice does not have receipts for more than half of the unaccompanied alien children apprehended at the southwest border by Border Patrol since the start of fiscal year 2013, government records show.  
U.S. Customs and Border Protection data show more than 85,000 total apprehensions of unaccompanied alien children during fiscal year 2013 and fiscal year 2014 through June. Information from the same time period provided to National Review Online by the DOJ's Executive Office for Immigration Review shows 41,592 total receipts marked as juvenile in immigration courts. Kathryn Mattingly, spokesperson for EOIR, tells NRO the receipts refer to new Notices to Appear (NTA) — the document the Department of Homeland Security uses to charge an illegal immigrant with being removable from the United States.
EOIR has recorded 20,814 receipts marked as juvenile in fiscal year 2014 as of June 30, but Border Patrol recorded 57,525 apprehensions of unaccompanied alien children during the same time frame. This means immigration courts have receipts for fewer than four out of every ten unaccompanied alien children apprehended by Border Patrol this fiscal year. Mattingly said EOIR stands behind the numbers of receipts it has recorded, but would not speak about the difference between the number of juvenile receipts and CBP's apprehension data. 
Within DHS, Immigration and Customs Enforcement, U.S. Customs and Border Protection, and U.S. Citizenship and Immigration Services have the authority to charge unaccompanied alien children. An ICE spokesperson declined to comment on this story, and a USCIS spokesperson referred questions to DHS, which did not respond to requests for comment. A CBP spokesperson responded to NRO's requests in an e-mail with a link to apprehension data publicly available on CBP's website but did not provide comment about the number of NTAs issued to illegal-immigrant children. 

Read More:  nationalreview
---
 Most Americans Oppose Illegal Immigration
President Barack Obama is considering sidestepping congress to loosen US Immigration policy meanwhile a Reuters/Ipsos poll shows that Americans are deeply worried that illegal immigration is threatening the American culture and economy. According to the poll 70% percent American which includes 86% Republicans who believe that illegal immigration damages the traditional beliefs and customs of the US. According to media reports, with Congress failing to come to terms with broad immigration reforms, it is possible that Obama may act alone in the coming weeks and give work permits to five million undocumented immigrants and even delay some deportations. This might be supported by the Hispanic and liberal voters but as the survey suggests the rest of the nation may not approve of it.

Furthermore, immigration has become a major issue recently due to media coverage of the surge of immigrants from Central America. People who are away from the US – Mexico border are speaking up against illegal immigrants now. A woman from New Hampshire asked how the authorities could ensure that a child sent from Central America to New Hampshire was disease free.
Immigration has always been seen as a vote winner for Democrats and Obama won more than 70% of the latino vote in his 2012 re-election. If Obama chooses to act alone on the issue it could make Republicans more likely to go out and vote, explained Ipsos pollster Chris Jackson. 
Read More:  argylfreepress
---
 IRS Abolishes Mandatory Expiration Dates For Illegal Immigrants' Taxpayer Status
Patrick Howley  1:28 PM 08/06/2014

The Internal Revenue Service (IRS) quietly changed regulations to allow more undocumented immigrants to keep their taxpayer status through a program that is rife with fraud and abuse, and to delay deactivation of immigrant taxpayer status until 2016.
The IRS now prevents peoples' Individual Taxpayer Identification Number (ITIN) from automatically expiring after five years as previously mandated. Now immigrants can keep their ITIN so long as they pay taxes at least once in a five-year period. (RELATED: IRS Loophole For Illegals' Children Costs Taxpayers Billions)

The ITIN program is primarily used by undocumented workers to follow the law and file income taxes in the United States. Reports came out during the IRS scandal linking ITIN fraud to billions in lost taxpayer dollars. The IRS was forced to reform the ITIN program at the start of 2013 – but this new regulation undoes that reform.

Read more:  Dailycaller 
---
 This Baptist Charity Is Being Paid Hundreds of Millions to Shelter Child Migrants
Alex Altman  Elizabeth Dias  Aug. 4, 2014

A dormitory at Lackland Air Force Base in San Antonio where unaccompanied migrant girls are being housed.

The federal grant money for sheltering unaccompanied children, provided by HHS's Administration for Children and Families, has so far totaled $671 million during the 2014 fiscal year. BCFS has received 40% of those funds, making it the largest recipient of money disbursed to contractors to temporarily house unaccompanied children until they can be reunited with family members or placed in foster care. Dozens of other organizations are involved in the effort, including Southwest Key Programs, Lutheran Immigration and Refugee Service, and the U.S. Conference of Catholic Bishops.

Read More: 
---
  DHS: 'Family Unit' Apprehensions Up 493% on U.S.-Mexico Border
 Penny Starr    August 4, 2014 - 3:33 PM

A spokesperson for the CBP told CNSNews.com that a "family unit" for the purposes of this set of statistics is "a parent traveling with a child," and that the 55,420 total includes all adults and children who have been apprehended and categorized as a family unit.
The family unit statistics – posted in the same document that provides the number of Unaccompanied Alien Children (UAC) crossing the border – show that the family units come from four countries: El Salvador (10,417), Guatemala (9,004), Honduras (30,368) and Mexico (4,545).

Read More: cnsnews 
---
 Feds Placed Honduran Girl In Care Of Illegal Immigrant Sponsor Who Sexually Abused Her, Allegedly 
Chuck Ross  11:11 PM 08/04/2014
Pedro Lara Portillo is charged with alien smuggling and encouraging an alien to illegally enter the country, according to the Baltimore Sun.
Lara, who told authorities he has been in the U.S. illegally for seven years, also lied to the U.S. Department of Health and Human Services' Office of Refugee Resettlement when he said that he and the girl would have separate rooms while she lived with him, according to federal court documents.
The girl came to the U.S. in late March and spent a month in the custody of HHS, which turned her over to Lara's care.
The agency is in charge of finding housing for the tens of thousands of unaccompanied children apprehended at the U.S. border while they await deportation proceedings to commence.
The girl told Baltimore County police in early June that she had been smuggled into the country, according to the Baltimore Sun.
Lara and the girl's mother coordinated the plan to smuggle her from Honduras through Mexico, and the teen eventually entered the U.S. through Texas.
"Lara admitted in sum and substance that he wired money to Mexico for the purpose of having [the girl] smuggled to the United States," Department of Homeland Security special agent Edward J. Kelly wrote in the charging documents.
Read More:  Dailycaller
---
  Without Congress, Pres. Obama may act alone
Posted: Aug 01, 2014 12:55 PM EDT  Mariam Khan
WASHINGTON, DC -

The U.S. House of Representatives was supposed to begin its August recess Friday, however, many lawmakers are still working to pass a border security bill that provides funding to deal with the recent surge of undocumented immigrants in the country.
The Senate, adjourned for the month of August, failed to pass a similar measure Thursday night, leaving the field wide open when it comes to the future of immigration in the U.S.
The biggest challenge for Congress - overcoming a deep divide between House Republicans and Senate Democrats when it comes to the influx of undocumented Central Americans – 57,000 of them.
"All we can do in the House is to do what we think is best here," said Rep. Candice Miller (R-MI).
Even though it's up to the House and Senate to draft legislation, Miller, who chairs a committee on homeland border security, says President Obama needs to step up – without spending billions of dollars.
"The president has, I believe, all the tools in his arsenal right now that he needs to be able to secure our borders and stop this tsunami of the humanitarian crisis that we find at the southern border," Miller said.
The administration says President Obama could make an executive decision on whether or not to deport undocumented immigrants in the coming months. It could even come as early as this month, while Congress is out of session.
"The president is going to do what the president is going to do. It tends to be fairly ineffective, unfortunately," said Rep. Glenn Thompson (R-PA).
But Sen. Sherrod Brown (D-OH) says an Obama executive order might be the solution to the country's immigration troubles.

"This president's done significantly fewer executive orders than President Reagan or President Bush did, he gets criticized for it, that's fine, that's the job," Brown said.

Because Congress didn't come to a compromise and send any legislation to the president's desk – this recess might just give President Obama the chance to deliver on his State of the Union address – that with our without the support of Congress, he is willing to take action on his own.
IO opinion:  The duty of the president is to make sure federal laws are carried out.  Secure the borders and enforce the laws.  The un-enforcemnent and executive order amnesties have caused the "immigration troubles". 
---